Short video of $260m National Bike Path Program announcement
29 April 2019 | Announcement, Events, Government relations, Policy & planning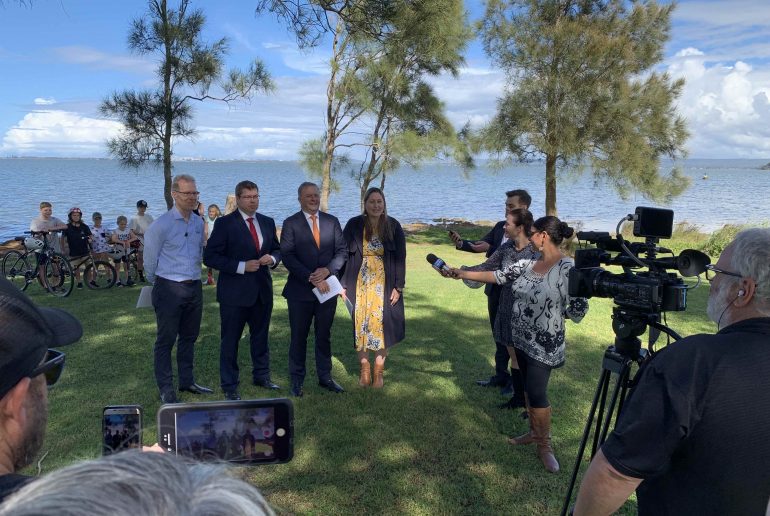 We Ride Australia has cut a short video from the announcement by Shadow Minister for Infrastructure, Transport, Cities and Regional Development, Hon. Anthony Albanese, covering some of the key moments of the largest federal commitment to date for bicycle infrastructure. We joined the Shadow Minister, local MPs Pat Conroy and Emma McBride for the announcement on the shores of Lake Tuggerah near Wyong on Tuesday, 23 April.
We were very pleased to support this announcement which included support for a national innovative guideline for design and provision of infrastructure along the lines of the NACTO Guide in the US, which is now bringing international best-practice designs to bike infrastructure across US cities.
$15m was promised for 3 shared path projects that will benefit local residents in the area as part of the national commitment by Labor.  This announcement was followed up later the same week alongside local MP Tim Watts with a further announcement of $4.8m for a key shared path separated link in Footscray.
Below are both the short video cut from the launch (click on screen shot to launch video) and the local news report from NBN9.
NBN News item (click on screen shot to launch):