Board
Osher Gunsberg
Director
Osher Günsberg is one of Australia's most recognisable media personalities and has been a guest in the living rooms of Australian's for nearly 2 decades. Osher started at Brisbane's B105 in 1994 and from Channel (V) in the early 2000's, to Australian Idol, and now as host of the Bachelor franchise and The Masked Singer, few people have been as visible to Australian radio and TV audiences throughout the 2000's. He is an early adopter of independent digital broadcasting, writing, producing and hosting podcasts since 2013 and has close to 5m downloads for his programs. As a passionate advocate for climate action, Osher regularly profiles activists and entrepreneurs in the climate space on his podcast. Osher has opened up to talk about life, love and living with mental illness in his book, Back, After the Break. His passion to help change attitudes in our society about complex mental illness led to his role on the board of SANE Australia as a director from 2016 – 2019 and he previously served as Ambassador for children's charity The Shepherd Centre to educate the public and help children who are born deaf or hearing impaired. A passionate cyclist, Osher understands the benefits of riding a bike for mental and physical health, as a sustainable and accessible transport mode for all and contributor to a low carbon future. He joins the We Ride Australia Board to bring his extensive media savvy and passion to the Foundation's vision and objectives.
David Steadman
Director
CEO of Steadyrack and MD of Steadman Building group, David is based in Perth WA and is a registered builder with over 40 years' experience and expertise owning and operating his own companies as well as being an active contributor to various industry organisations as a director and chairman, he has a passion for sports especially cycling and for the promotion of cycling and is an active supporter of his local cycling community David designed and patented a unique bike parking and storage system which has grown into a global business and is recognised as a premium brand in the bike parking and storage market. He has single handily built from scratch several highly successful local and international businesses in a diverse range of industries including construction, franchising and fast moving consumer goods. He has a wealth of experience in all aspects of business on a global level including management, finance, manufacturing, product development, contracting, distribution, sales and marketing.
Dr Scott Taylor
Director
Scott is currently the Engineering Director at Major Road Projects Victoria and has held leadership roles within both the public and private transport infrastructure sector. Scott is recognised for his sound leadership and management skills, combined with strong technical skills specialising in assessment, strengthening, maintenance and asset management strategies for existing transport structures. Working in the transport infrastructure sector, Scott has always been an advocate for great provision of bicycle infrastructure across the transport network during his professional career. His strong background in planning, design and delivery of transport infrastructure brings a very high level of understanding on decision making within government entities to the work of We Ride Australia. As the father of two young sons and keen weekend rider Scott is focused on ensuring that transport infrastructure is safe and easily accessible to all bike riders.
Peter Williams
Director
Peter is a CEO, Director, published and highly awarded author, and a passionate supporter and leader in strategic direction. As Chair of No More Plastic crap, he as a passion for the environment and reducing the impact of moving people a key focus.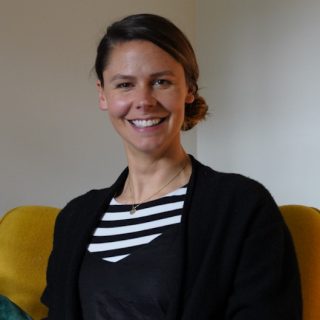 Laura Wilson
Director
Laura Wilson is a business development and marketing professional with experience in the sports, advertising and food industries in Australia and the UK. Working with Specialized Australia for most of the last decade, she has dedicated her time to inspiring people to ride bikes. Her extensive experience in the bike industry includes developing strategies, programs and initiatives to encourage more women to ride, delivering inspiring and engaging content as Marketing Manager and driving digital enhancements to serve riders as Digital Commerce Manager. Her vision is that one day, as a nation, we will be celebrating the opening of bicycle 'superhighways' across our cities that will allow more people to move around swiftly and safely. Laura brings passion, industry insights and a strategic and creative mindset to the We Ride Australia Board of Directors.