Cycling Awards
Previous winners
The Cycling Luminaries Awards (previously the Australian Bicycling Achievement Awards) have celebrated the many people involved across Australia making a difference for cycling.
There are those who have helped build a stronger cycling culture, or been responsible for provision of more infrastructure or helped change the narrative that ensures greater support for cycling.
A small snapshot of our previous winners can be seen below in both photos and videos, but for a full list of winners, go to our history page and click on a year to see their stories.
2003 – 2014 Awards' history, click here to see annual booklets.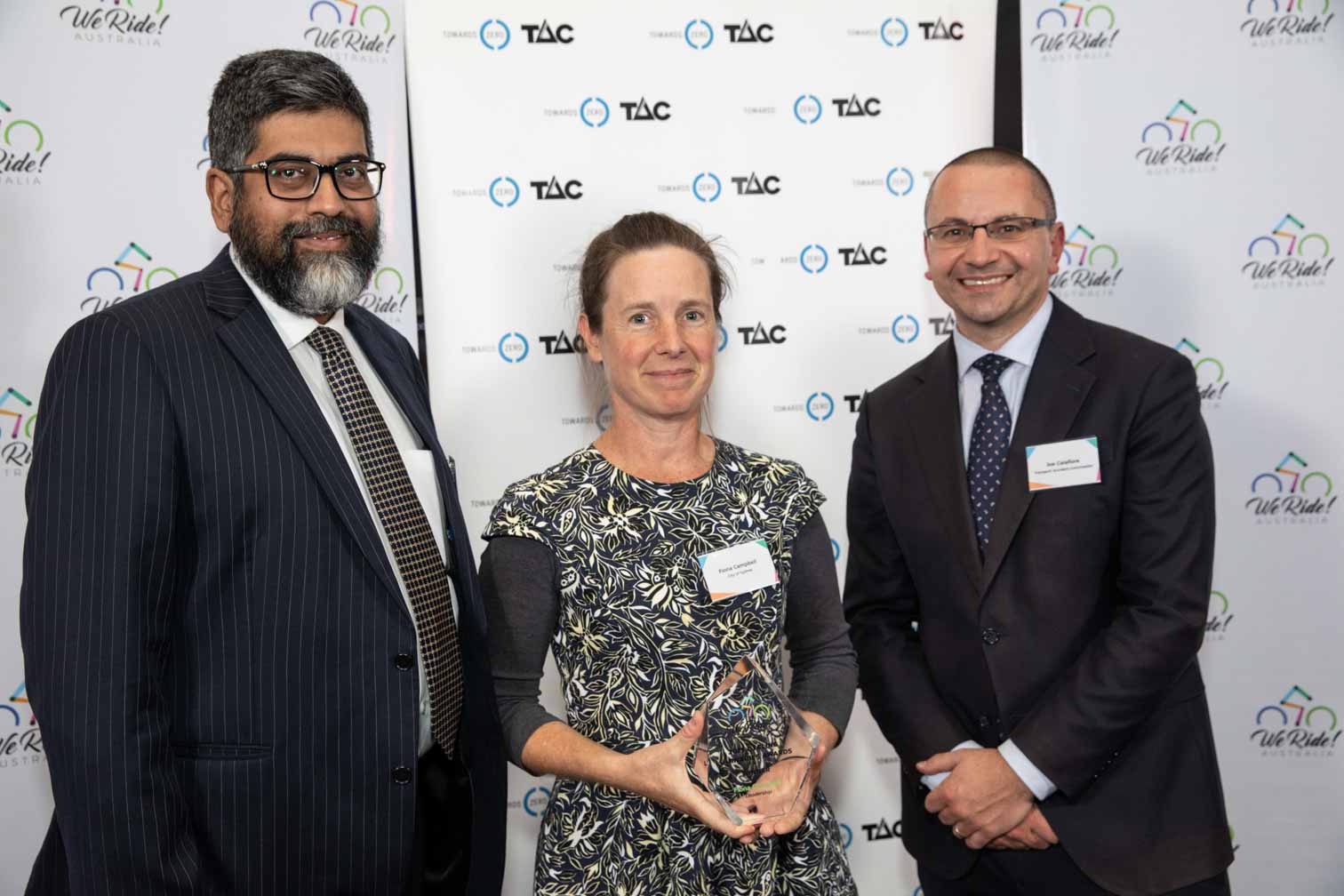 2019 - Fiona Campbell
2019 - ACT Government
2019 - Aura by Stockland
2018 - Tina McCarthy, Wheel Women
2018 - RideScore, Sunshine Coast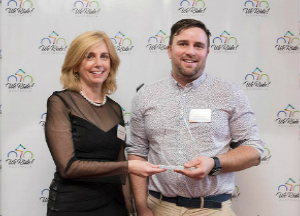 2018 - Maydena Bike Park
2017 - (Back) Lucille Baille, Ben Wilson, (Front) Tim Watson & Greg Howard
2017 - Jordana Blackman
2016 - Shellie Pfohl
2016 - Belinda Clarke
2016 - Heidi Helbig & Joanne Thomas