2023 Awards Nominations
The following fantastic nominations have been received for the 2023 Cycling Luminaries Awards. The winners will be announced in a Gala Awards Dinner in Parliament House Canberra on Wednesday, 15th November.
Bike Culture and Behaviour Change Award nominations
Bike Culture: Bike Budz - WA
In the volunteer run Hilton Harvest Community Garden in Fremantle WA and in pop-ups across the area, Bike Budz is providing skills and support to help people fix and maintain their bike, helping them save money and providing a space to socialise, re-use and reduce waste.
The Canberra Electric Bike Library
Since starting the Canberra Electric Bike Library three years ago, ACT-based environmental charity SEE Change has doubled the fleet of e-cargo and normal e-bikes on loan. 270 loans were made in the last year reaching over 450 people. Designed to promote cycling as an alternative to driving, 96% of users indicated it would help them in their decisions around buying an e-bike. With a waitlist of up to 120, it's clear this is a very popular way to try an e-cargo bike for the first time!
North Brisbane BUG
North Brisbane BUG has created a strong network of active volunteers who have inspired people in other parts of the city to join and contribute to their local BUGs.
The membership has become increasingly active in identifying issues to advocate for, bringing consultations to the attention of the group and organising attendance, submissions and face-to-face meetings with Councillors, Ministers, local MLAs and Project team leaders. This is incredibly important when advocating in a city so passively resistant to mildly controversial active transport projects.
CycleAbility Program - Wollongong
CycleAbility supports people with disability to gain skills and confidence to enjoy the health, fitness and independence benefits that come with cycling. Based in Wollongong, the Disability Trust ensures even those with severe and profound impairments are able to enjoy the opportunity to ride a bicycle.
Ensuring a strong focus on Cycling for people with disability CycleAbility promotes safety for all community members and encourages a more humanistic and empathetic and caring approach to how cyclists are viewed by all road users.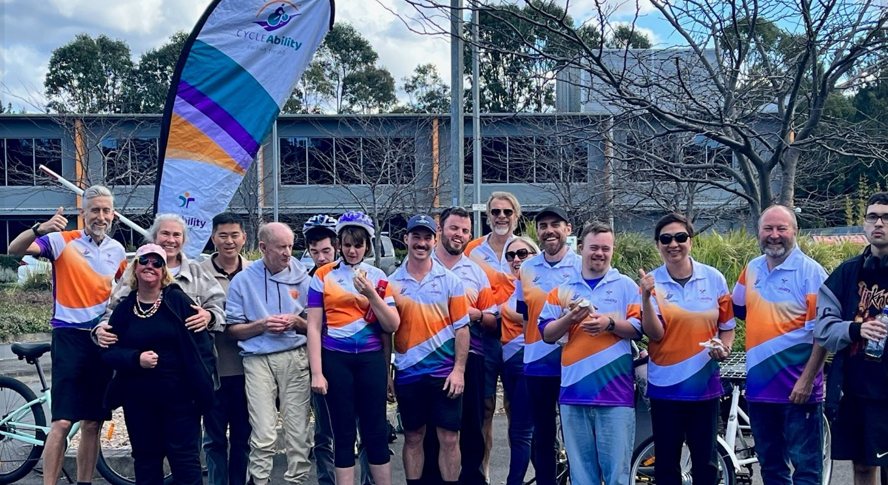 Open Streets program - Bicycle Network
Bicycle Network's Open Street's program is changing the way families view their daily journey to school to reverse the dramatic decline of the last 50 years in walking and riding to school. 10 Open Streets Days have been conducted in the last 3 years with more schools interested.
Reducing traffic around the schools on trial days has seen active travel increase by an average of 22%, with 91% of participating families stating they would like to see more Open Streets days.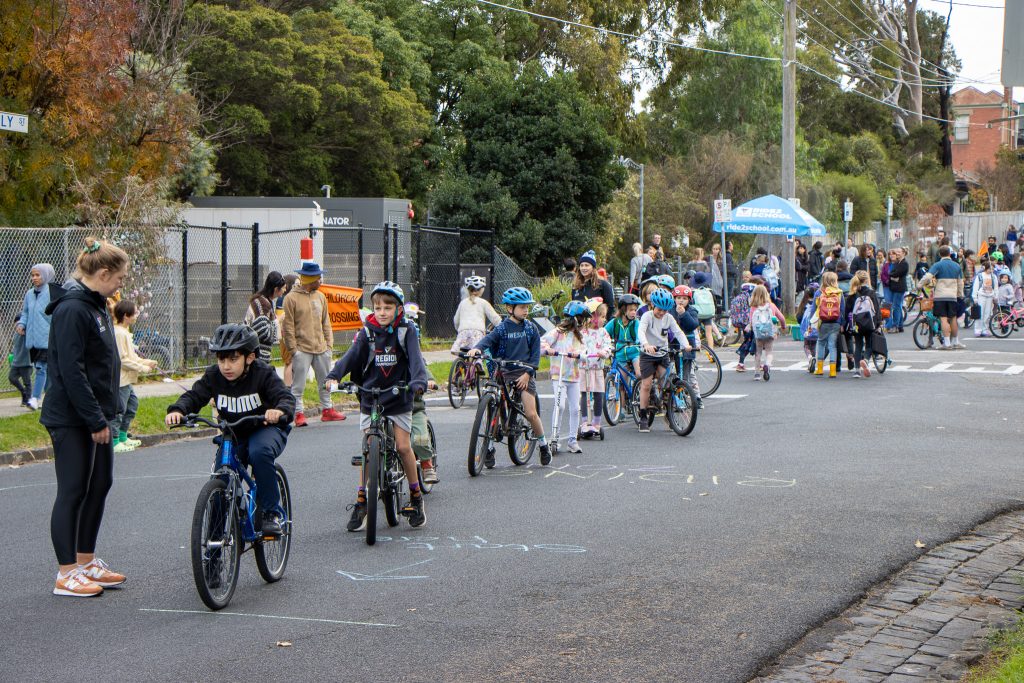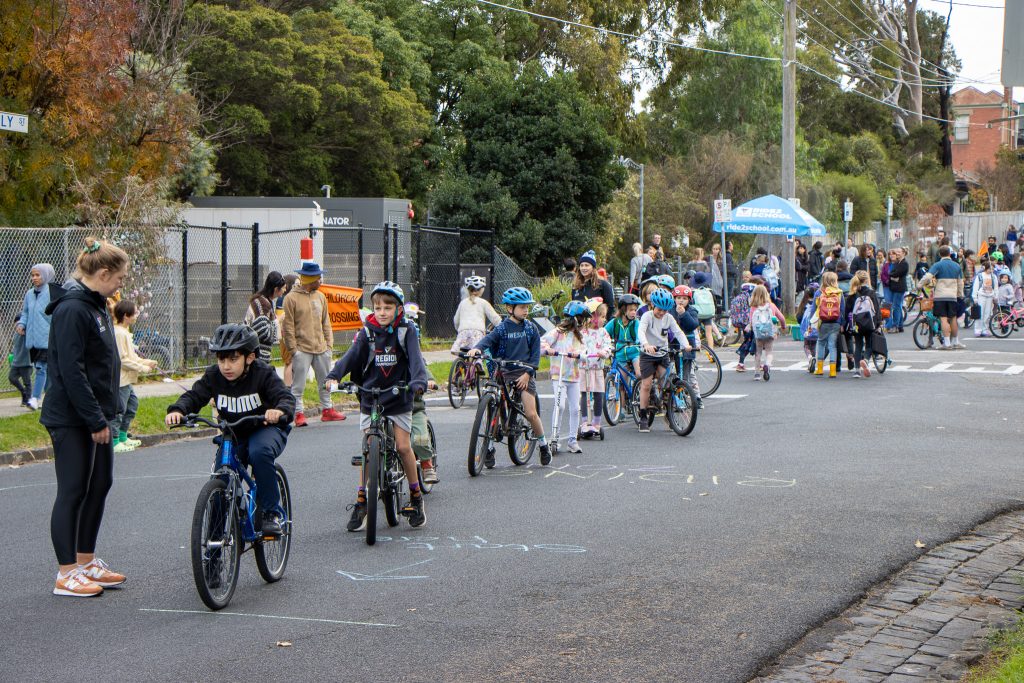 Revolve ReCYCLING
Revolve ReCYCLING is helping bicycle riders to give new life to old rides, as Australia's comprehensive program to recover, recycle, and redeploy bicycles. Since inception in September 2021, Revolve ReCYCLING have gone from nothing to a viable 'profit-for-purpose' organisation in 24 months.
Some 5500 bikes have been kept out of landfill; 1500 bikes redeployed to riders, including around 500 for free for kids from disadvantaged backgrounds. We also employ three people from disadvantaged backgrounds (of our staff of 10).
Riding for Positive Mental Health
The "Riding for Positive Mental Health" program is a transformative initiative that seamlessly combines the benefits of cycling with structured mental health support. Developed by Addventageous in collaboration with the BE UNSTOPPABLE FOUNDATION and funded by the NSW Government, this 12-week program empowers participants with essential life skills, resilience and emotional well-being while enhancing their cycling proficiency.
Rob Kemp - Cyclist Action Movement for Western Sydney
Rob Kemp from the Cyclist Action Movement for Western Sydney is an unsung leader in advocating for walking, wheeling and rolling in Greater Western Sydney. He is a tireless community volunteer and enormously experienced bike advocate for the huge and under-resourced catchment that is Greater Western Sydney.
The Brisbane Bike Film Night and Short Film Competition
The Brisbane Bike Film Night and Short Film Competition has been run by Space for Cycling Brisbane to sell out crowds each year since 2016. Featuring an international feature film, short film competition, cargo bike expo, music and 'style-over-speed' ride to the event, it has provided a valuable community-based boost in support of cycling culture to both the City of Brisbane and State Government.
Team BSA - Bicycle SA
The Team BSA program for at-risk youth and youth falling into the criminal justice system is the first long-term cycling mentorship program that has happened in remote outback communities. It is a structured mountain biking challenge for participants aged 12-16.
It's not easy to engage and motivate students who most people have already given up on but the program has shown what a hands-on, healthy and engaging activity like cycling can create – healthier, more resilient, responsible and balanced students who feel heard and understood.
Built Environment Award nominations
ACT Integrated Transport Network
The ACT Government's plan for an integrated City-wide transport network was initiated in response to the Australian Cycling Participation Survey that identified that more off-road paths, more signs and better connections to destinations were the top actions that would enable residents to ride their bicycle more broadly across the Territory.
The project includes design development, manufacture and installation of Wayfinding infrastructure including trailhead signage, directional signage and route branding pavement roundels as part of the Principal Community Route network.
The Causeway Link Alliance - Western Australia
The Causeway Link Alliance is building Perth's stunning Pedestrian and Cyclist Bridges that will traverse the Derbarl Yerrigan (Swan River) via Matagarup (Heirisson Island) in two s-shaped curves that represent the movement of the Waugyl (rainbow serpent).
Construction will take 18 months. During this time, the surrounding paths are significantly disrupted and detoured. The Alliance has excelled at engaging with stakeholders from very early in the design process, to ensure Indigenous, ecological, economic, disability, recreation and active transport concerns have been accommodated and their approach has resulted in their nomination for this award.
Safe Roads for Safe Cycling - Amy Gillett Foundation
The Amy Gillett Foundation's Safe Roads for Safe Cycling (SRSC) program is a national capability-building program aimed at delivering long-term road safety benefits by tangibly improving cycling safety knowledge, resources and tools nationally for the road design community in local governments and beyond.
The program's design and nationwide reach is designed to improve the system so that safe roads for safe cycling can be a default outcome of transport spending throughout Australia.
Leadership Award nominations
Andrew Demack
Andrew Demack is an experienced professional with 18 years of experience at Bicycle Queensland, working as Director of Advocacy for the last six.
His dedication to fostering positive change and supporting cycling initiatives is evident in his collaborative efforts with local user groups, engagement with councils and government agencies and his commitment to promoting cycling as a sustainable and healthy mode of transportation.
Charlene Bordley
Charlene from Addventageous made a significant impact on cycling and community development in Western Sydney. Her pioneering program, "Her Cycling Connections," empowers women and breaks down cultural barriers to cycling.
She has successfully launched the Riding for Positive Mental Health program and overcame significant barriers to establish the Parramatta Bike Hub, all of which has contributed to a thriving biking community in Parramatta that she is largely responsible for.
Edward Birt
Ed is building the cycling culture for the people of the Illawarra and Wollongong through his role as Bicycle Mayor of Wollongong, as President of the IBUG, participation in Council working groups and media interviews and by contributing to consultations on the Cliff Road and Trinity Way projects and the Wollongong cycling strategy.
He is also founder of the CycleAbility program supporting people with disability to learn to ride. Ed started CycleAbility in 2021 after raising $32,000 by riding across Australia from Fremantle to Sydney.  These funds purchased a shipping container and a bunch of adapted bikes, recumbents, hand cycles and tricycles to allow people with disability to access a free program that has run every month since then at The Disability Trust in Wollongong.
Michael Watson
Mike is Pedal Power's volunteer coordinator for the Project Velograph research program a collaboration for road safety with the University of Adelaide that stretches across Canberra, Adelaide and Melbourne.
He makes regular, substantial contributions to the Pedal Power advocacy team, helps encourage and support the next generation of people on bikes, including a family friendly ride, electric recumbents, and unicycle hockey players as coordinator of the ACT Unicycle Hockey team.
Peter Maniaty
Peter Maniaty has written, reported and contributed to Australia's leading cycling publication, Bicycling Australia Magazine, for more than a decade.
Peter consistently educates, informs and entertains the Australian cycling community. His popular '50 Australian Places To Ride' series, along with his countless bike reviews reports, reviews, tales and anecdotes encourage and motivate more people to get onto bikes and ride.
Richard Herklots
Richard Herklots is an innovator in adaptive mobility and has designed, implemented and commercialised a range of products to enable people with limited mobility to ride.
His individualised approach achieves outcomes for riders from all ages and abilities and has led to new and returning riders embracing improved activity levels; an ability to participate socially and in their community, with improved physical and mental well-being.
Rod Annear
Rod is Assistant Director of Parks and Visitor Services in WA with over 30 years experience in protective area management. He is playing a crucial role in driving the significant expansion of Mountain Bike trails in WA, driving construction, a statewide trail maintenance program, securing funding for a dedicated trail maintenance program and is participating in a range of influential reference groups and projects.
Tasmanian Minister for Environment and Climate Change, the Hon Roger Jaensch MP
On the 1st June 2023, Tasmania's Minister for Environment and Climate Change, the Hon Roger Jaensch MP, announced an Australian first with $1.2 million in financial incentives for the uptake of electric vehicles, e-bikes and e-scooters.
While incentives to get people riding e-bikes are common in Europe and the USA, an investment in getting people to buy e-bikes is a first for Australia.
The announcement was part of Tasmania's Climate Change Action Plan 2023-25 aimed at investing in industry and the community to ensure their net-zero emissions advantage into the future.