Bicycle Summit – Legends Night

WHERE: RAPHA CLUBHOUSE (32 Guildford Lane, Melbourne)

WHEN:   TUES 14 MAY – 18:30 to 20:30
COST:     $39.00
You're invited to an industry and social networking evening with four legends of Australian Cycling. As part of the 2019 Australian Bicycle Summit program, this event will provide an opportunity to network with others from the industry and hear stories from legends of the sport. Tickets are limited, so book yours today.
Anna Wilson
Phil Anderson
Stephen Hodge
Our Legends Biographies
Phil Anderson OAM
Hailed as the first non-European to wear the yellow jersey of the Tour de France, Phil turned professional in 1980.  He won two races in his first season – the Prix de Wetteren and a stage in the Étoile des Espoirs, and came second in two others. 
He came fifth in the 1982 Tour de France, in which he held the white jersey of best young rider, and again fifth in 1985, the year he won the Tour de Suisse. That same season he finished second in the Super Prestige Pernod International, forerunner of the UCI points championship.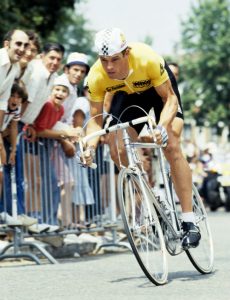 His highlights were wearing the yellow jersey of the 1981 Tour de France and then again for nine days of 1982. He was the first rider from outside Europe to lead the race.
His best year was 1985, when he won he Tour Méditerranéen, Critérium du Dauphiné Libéré and the Tour de Suisse, as well as finishing second in the Tour of Flanders and Gent–Wevelgem. Phil won the Tour Méditerranéen and the Tour of Sicily and stages of the Tour de Suisse and Tour de France. He also won the Tour of Britain in 1991 and 1993.
Anderson retired to a farm and has what he calls the life of a gentleman farmer. He was given the Medal of the Order of Australia in 1987 for service to cycling. In 2000, he received the Australian Sports Medal and in 2001 he received a Centenary Medal for service to society through cycling. He was inducted into the Sport Australia Hall of Fame in 2010. In 2015, he was an inaugural Cycling Australia Hall of Fame inductee.
Source: Adapted from Wikipedia
Anna Wilson
Former World Cup cycling champion and Olympic competitor Anna Wilson, discovered her passion for cycling whilst pursuing a degree in law at Monash University in 1993.   Her career achievements began in 1996 when she became a member of the Australian Olympic team.
In the 1998 Commonwealth Games, she won gold in the time trial and bronze in the road race.  She also won two silver medals in the UCI Road World Championship competition in 1999 and twice won the Women's Challenge race (1996 and 2000).  In the 2000 Sydney Olympics she finished fourth in both the time trial and the road race.
Anna won the overall UCI points title in 2001, and twice was UCI overall World Cup points champion, winning a total of 5 World Cup races in her career.
She continued on to win silver in the 2002 Commonwealth Games time trial. In addition to these highlights, Anna has won medals in a great many other prestigious national and international events.
Anna was forced to retire after injury and returned to her former passion of law and is currently practicing as a Barrister of the Victorian Bar. Anna received the Australian Sports Medal in 2001 and was one of the inaugural inductees to the Cycling Hall of Fame in 2015.
Source: Adapted from Wikipedia
Stephen Hodge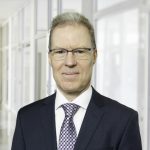 Stephen competed internationally in road cycling for 13 years, racing for some of the world's top teams.
He represented Australia at 10 World Road Cycling Championships, the 1986 Edinburgh Commonwealth Games and 1996 Atlanta Olympics.
His career included completing 6 Tours de France, 4 Giro d'Italia and 4 Vueltas. His results in major races include 34th in GC Tour of France, 19th in Tour of Italy, 32nd in Tour of Spain and a best result of 8th at the Stuttgart Pro Road Cycling Worlds in 1991.
He won 21 pro races including the semi-Classic GP Impanis and a stage of the Tour of Romandie.
In 1999, following retirement and a year working internationally for the IMG Group (sports marketing & management), he co-founded Day & Hodge Associates, specialising in healthcare, transport & sport communications and corporate affairs.
He was a Board member of Cycling Australia from 1999 until 2012 and a foundation Director on the Board of the Amy Gillett Foundation (2006-2011). He served on the advisory committee for the 2010 UCI World Road Championships and 2009 Canberra UCI Mountain Bike World Championships.
In 2005 Stephen started a federal Parliamentary Cycling Group, Riders on the Hill, that has been running continuously since then. He consults to the ACT Government and has helped design and develop world—class cycling facilities at Stromlo Forest Park. He has assisted with designs of similar facilities in South Australia, Bathurst NSW and on the Sunshine Coast in Queensland.
Since 2008 Stephen has been the Director – National Advocacy for the Cycling Promotion Fund, an initiative of the bicycle industry in Australia. In 2017, the CPF program was re-established as a charitable Foundation, We Ride Australia.
Stephen is a Ministerial appointment to the federal Cities Reference Group (2013 – present). He was a member of the federal Minister for Infrastructure and Transport's Urban Policy Forum under the last Labor government (2012 – 2013) and continues as a member of his Urban Policy Dialogue.
Stephen was patron of the Juvenile Diabetes Research Foundation Ride for a Cure over its 15 year history (2004-18), which raised in excess of $13m for Type 1 research. He is an Ambassador for the Menslink Youth Mentoring organisation.
Stephen completed a science degree at the Australian National University in 1982.
Tickets to this event are limited, book yours today!
2019 Australian Bicycle Summit
To find out more about the Australian Bicycle Summit and the 2019 Cycling Luminaries Awards, please visit our website pages.