Cycle Tourism: transforming Australia's regions – Parliamentary Friends of Cycling group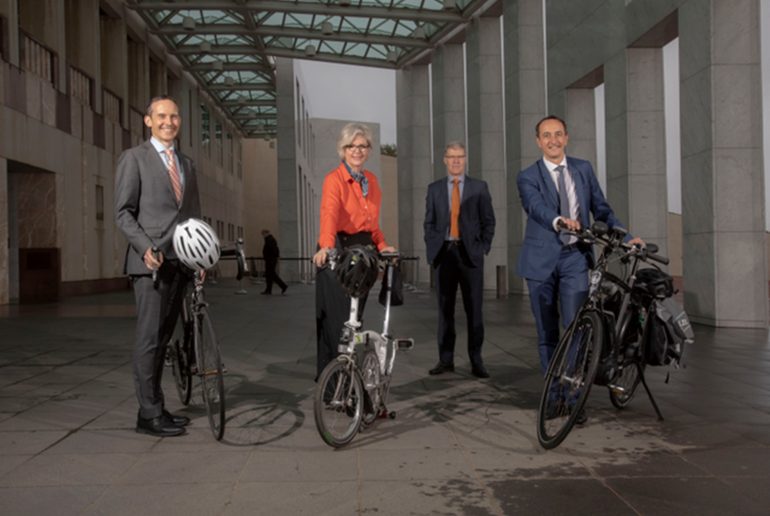 The first Parliamentary Friends of Cycling event for 2021 to be held on 16 February will showcase the enormous opportunities for regional areas when they invest in cycle tourism. With a national focus on recovery from the pandemic, this will be a great opportunity to speak directly to federal MPs and Senators about the value of investment in rail trails, cycling destinations and the winning combinations of cycling with food, wine and adventure experiences.
Victoria's Tourism North East and Rail Trails Australia experts will present the economic stories, facts and stats for the transformation of Australian regions and towns following investment in cycle tourism.
We Ride is proud to have started the Parliamentary Friends of Cycling group which has was strongly supported by Parliamentarians with 26 signing up to kick it off. We support the group to organise the events, secure expert speakers, and liaise with the Co-Chairs Dave Sharma, the Member for Wentworth; the Hon. Dr Andrew Leigh, the member for Fenner, and Dr Helen Haines, the Member for Indi.
News and images from the event will be posted on our news page after the event.