Secure Bike Parking – 2018 Summit
Secure Bike Parking Arrangements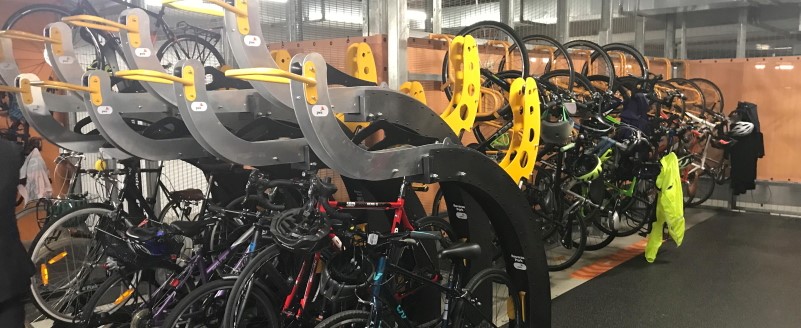 If you want to beat the gridlock and ride your bike to the Australian Bicycle Summit on Thursday 21st June, the use of one of the best end-of-trip facilities has been made possible thanks to our Summit hosts, Lendlease.
Arrangements have been made for secure bike parking for our pre-registered Summit delegates on Thursday 21st June.  Special Arrival and Departure times* have been implemented security access restrictions, so please make sure you read the Terms & Conditions of booking before you proceed at the checkout.
* We will have special security arrangements in place for all pre-registered bicycle arrivals from 8.15am to 9.15am, and for departures between 12.00 and 12.30pm, and 4.00 – 5.00pm.
Please note, there are publicly accessible bicycle parking rails throughout the Barangaroo precinct which may be more suitable if you are arriving outside the hours when you will be able to access the secure parking facilities, or if you unsure of the time you will need to leave the Summit.
Folding bikes will be permitted to be taken into the conference venue, no other bikes will be allowed into the lifts.  Entry and Exit will be managed through one access location, please refer to the Map in the Booking Page for your information.
We have enough places available for everyone but registrations must be received prior to Tuesday 19th June at 5:00pm. Book today to avoid disappointment.
More information on how to get to the Summit and Awards Gala Dinner at Level 14, Tower 3, Barangaroo – Directions factsheet PDF