2019 Australian Bicycle Summit Speakers
Find out more about our 2019 Australian Bicycle Summit speakers by clicking on their names below. Links to the video presentations can be found here.
Headline Speakers
International Key Note Speaker - Timothy Papandreou
Summary
Timothy Papandreou is at the cutting edge of integrated transportation technology including autonomous vehicles. So you may be wondering why we invited him to keynote our Australian Bicycle Summit. However if you listen to Tim speak, you'll soon discover that he's a strong advocate of cycling.
He believes that cycling, walking and public transportation need to handle at least half of all journeys and that we need to work towards that level today if autonomous vehicles are going to work effectively in future.
Experience
Timothy Papandreou is the founder and CEO of Emerging Transport Advisors providing strategic guidance to companies, investors, startups and governments on the active, shared, electric, connected and automated transport transition.
As the former strategic partnerships manager at Google X and Waymo, he collaborated with teams to prepare the commercialization of the company to launch the world's first fully self-driving ride hail service in Phoenix, while being fully immersed in automation technology and its implications for the broader society.
Timothy co-founded City Innovate, a smart city platform matching governments, companies, and startups to accelerate innovation through the STIR (startup in residence) program. As Chief Innovation Officer for San Francisco's transportation agency, Timothy lead cross-functional teams to deliver high profile initiatives including;
the US Smart City Challenge pioneering the Shared, Electric, Connected and Automated vision raising over $200m in technology sector support;
the Strategic Work Plan which met its 50% sustainable mode share goal 3 years early;
launched major multimodal, shared mobility and mixed-use redevelopment public/private partnership projects; and
the Mayor's Vision Zero traffic safety program.
Gala Awards Dinner Keynote Speaker - Chris Isles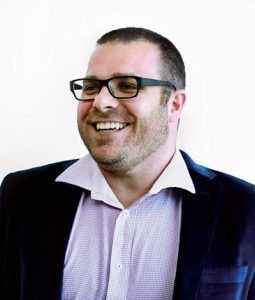 Experience
Chris Isles is the Executive Director for Planning at Place Design Group. Chris is a trusted advisor to Australian governments and private developers alike, and leads Urban Planning across eight offices throughout Australia, China and South East Asia. Chris works at the intersection of planning, urban design, and data with a passion on emerging issues driving the future of our cities globally.
Chris is recognised for his work exploring and facilitating the relationships between commercial feasibility, big data, crowd sourcing and new technology uses within planning and cities. His focus is guided by the global imperative for the planning profession to respond, and keep ahead of the global urbanisation trend to ensure that the future of cities for people is not lost during rapid urbanisation
With 20 years' experience in the planning and development industry, Chris was awarded Australian Planner of the Year in 2015 and is a current member of the Queensland Government Urban Design and Places Panel.
Summit Session Speakers
Joe Calafiore - CEO, Transport Accident Commission
Experience
Joe joined the TAC in August 2008 bringing with him strong public policy and communications experience gained from a range of Government, media and communication roles.
He was appointed CEO of the TAC in July 2015. Prior to this appointment, he was the Head of Community Relations, where he was responsible for road safety, marketing, communication, legislative and legal functions for the TAC.
Prior to joining the TAC, Joe worked as a Senior Advisor to the Victorian Minister for Police. He also worked as an advisor in the challenging portfolios of Transport, Major Projects, Finance (including WorkSafe and TAC) and Industrial Relations.
Joe was born and raised in Geelong and is committed to improving the region's future as a member of the Committee for Geelong's strategy and policy committee.
He holds a Masters of Commerce from the University of Melbourne and maintains a healthy interest in public policy and communication issues. Despite growing up in Geelong, Joe is a proud member of the Carlton Football Club.  Outside of work, Joe enjoys spending time with his family, friends, reading and football.
Lucille Baille - Physical Activity Foundation & Adrian Ison - ACT Health
Topic:  ACTive School Travel case study with Active Streets
Experience
Adrian Ison manages the Health Promotion Section at the ACT Health Directorate where he is responsible for a number of school-based health promotion initiatives to improve health outcomes for children and their families. Adrian has a strong background in developing and implementing population health programs to initiate behaviour change.
Lucille is the Chief Executive Officer of the Physical Activity Foundation, an ACT based health promotion agency which develops and delivers initiatives to increase physical activity. The Foundation, based with the University of Canberra Sporting Commons has delivered the Ride or Walk to School program since 2013, which aims to increase active travel among school students in Canberra and has seen more than 36,000 students from 80 schools participate since its inception. Lucille is also the General Manager of the University of Canberra Capitals, current Women's National Basketball League Champions.
Kathryn Duff - Sport Australia
Topic: An Active Future for Australia
Sport Australia's Assistant Director, Planning and Design, Active Communities, Kathryn Duff provided a national overview on the state of health and physical activity status and the new direction being taken by Sport Australia to boost physical activity outcomes across the country.
Sgt Brett Barnes - NSW Police Bicycle Unit
Topic:  Build a pump track before a bike path to get kids active!
Brett spoke about the importance of creating smaller recreational cycling facilities to help effect real change in Australian cycling numbers.
"Hand a child a football and they are probably a footy player for life – Create a child cyclist and create a cyclist for life"
Most children can't spell commute let alone want to do it.
Children want to have fun on a bike, lets allow that and create our new generation of cyclists.
Lets create highly skilled, cyclists that reach workforce age and see cycling as a genuine alternative for their transport because there is no fear. They are good on a bike and that helps them feel confident to ride wherever they want.
Experience
Brett has been in the NSW Police Force since 1992 and in his current role as State Coordinator/Sgt of the NSW Police Force Bicycle Training & Coordination Unit, he has been responsible for training up to 120 Officers every year for bicycle patrol duties. Due to the success and effectiveness of Policing on bikes, a significant increase in the numbers of officers being trained is now under consideration.
Parallel to his Policing career and something he has been doing for much longer is riding a bike! He raced BMX through the 80's, rides road bikes and has also raced MTB in all disciplines, claiming numerous State and National Titles along the way.
His expertise and knowledge in all forms of the sport has also led to his work designing, building and advocating for dirt bike tracks and pump tracks – everything from backyard to Olympic facilities. As owner and lead designer of Dirtz since 2003, he has been attracting kids and adults alike to the tracks and facilities he has built across Australia, Japan, NZ and Thailand.
Following this passion persistently and without fanfare has probably now resulted in Brett designing and building more recreational cycling facilities than anyone else in the country.
Expert Panel Presentation - Dr Ben Beck - Research Fellow, Monash University
Topic: Cyclist safety: now and into the future
Experience:
Dr Ben Beck is Deputy Head of Prehospital, Emergency and Trauma Research at Monash University and the President of the Australasian Injury Prevention Network (AIPN). He is a Chief Investigator on the Victorian State Trauma Registry and the current holder of an Australian Research Council DECRA Fellowship.
Dr Beck has a strong background in road safety, injury biomechanics and injury epidemiology and leads a large body of trauma and injury prevention research, with a particular focus on improving safety for people who ride bikes.
Expert Panel Presentation - Amy Child - Associate Director, AECOM
Topic:  Remember Bikes! Global shared mobility principles
Amy Child is an Associate Director and Practice Leader for Design and Planning Melbourne at AECOM . She is an urban strategist and advisor specialising in transport and mobility within a cities context.
Amy has lived and worked in the UK and Australia and has spent the majority of her career as a consultant providing transport solutions which are equitable, considerate of the urban fabric and enhance the user experience.  She is an expert in developing integrated transport strategies, with a focus on walking and cycling.
Career highlights include developing the transport strategy for the new Perth Stadium and providing travel planning advice to businesses impacted by the London 2012 Olympic and Paralympic games.
Amy holds qualifications in transport planning and management, urban and environmental planning and civil engineering.
Expert Panel Presentation - Mitch Cooper - Head of Public Policy, UBER
Topic:  The sharing economy
It started as a simple idea: What if you could request a ride from your phone? More than 5 billion trips later, we're working to make transportation safer and more accessible, helping people order food quickly and affordably, reducing congestion in cities by getting more people into fewer cars, and creating opportunities for people to work on their own terms.
Mitch Cooper leads Uber's engagement with the governments and cities across Australia and New Zealand, working to unlock the future of urban mobility.
Mitch began his career as a lawyer focused on regulatory, competition and policy matters, and before joining Uber worked in public policy and government affairs at Vodafone NZ.
Expert Panel Presentation - Craig Wooldridge - WA Dept of Transport
Topic:  e-Bikes and e-Scooters, micro mobility issues
Experience
Craig Wooldridge has extensive experience in the transport planning and traffic engineering professions gained through 36 years in the industry. Craig is currently the Acting Executive Director for Urban Mobility at the Department of Transport, Western Australia.  His role involves the strategic planning for all modes of transport that involve the movement of people for the Perth and Peel Regions and state-wide for cycling.
Craig is also the Chair of Cycling and Walking Australia and New Zealand and is a Past National President of the Australian Institute of Transport Planning and Management.
Expert Panel Presentation - Stuart Outhred - Senior Planner, RACV
Topic: Building the right infrastructure; Melbourne's priority cycling corridors
Experience
Stuart is an urban planner with a keen interest in how cities function and the health of the people that live in them. He has worked in roles spanning the public and consulting sectors in Melbourne, London and Perth, with a focus on developing transport and land use research, strategy and policy.
Currently with RACV's public policy team, Stuart is looking into how Victoria is changing, and how our world-leading liveability can be enhanced. 
Key Note Address - Ken Kroeger, CEO Seeing Machines Ltd
Topic:  Who is deciding how we travel – people, government or big business?
Experience:
Ken joined Seeing Machines in 2011 as CEO. Under Ken's leadership the company has been strategically transformed into a recognized industry leader in computer vision, eye-tracking and intervention safety products and services with leading customers such as Caterpillar, and is now poised for significant growth in automotive and commercial fleet markets.
Ken is a business visionary. Growing up in an entrepreneurial family in Canada, with his commercial acumen developed from an early age, his understanding of computer technology was honed at the North Alberta Institute of Technology. His experience as a technology entrepreneur came to the fore when he moved to Australia in the mid-1990s and co-founded 3D simulation and training provider Catalyst Interactive.
Through various roles, and in his time running companies, Ken has had in-depth exposure to an incredibly wide range of industries, governments and defence/security agencies at an international level. This has allowed him to develop a solid understanding of how technology can be applied to help people and organizations perform at a higher or safer level.
Key Note Address - Mary Haverland, WSP Transport Advisory and Planning
Topic: Streets for the future – a movement and place approach
Experience:
Mary is a Technical Executive in WSP's Transport Advisory and Planning business, with over 20 years' experience in successfully delivering a wide range infrastructure and land use planning services in Australia and internationally. With combined qualifications in urban planning and civil engineering, she is a leading practitioner of the 'Movement and Place' planning approach. Connected to both the private and public sector, she is cognisant of current policies and future proofing strategies in the transport industry and urban environment, and excited about creating better journeys and communities for all.
Presentation:
Future-proofed cities are resilient to change. Great neighborhoods mature by designing for the one unit that remains constant – people. 'Movement and Place' is a people-centric planning framework that recognizes that streets are not just for moving people, they're also places to dwell and enjoy.
'Movement and Place' is gaining traction as a strategic tool amongst practitioners and at all levels of government in Australia. The Framework presents a great opportunity for the cycling community and industry to use a common language to articulate how smart technology and active transport can help achieve desired sustainable design outcomes.
Summit Reflection - John Merritt
Topic: John Merritt provided a reflection on the proceedings of the 2019 Australian Bicycle Summit
John Merritt is an advisor to Ministers, Boards and Chief Executives, on leadership, culture, engagement, strategy and change.  He is a Non Executive Director of the Transport Accident Commission, an Advisor at the global engineering firm, Arup, a member of the advisory council for the Monash University Accident Research Centre, and a member of the Audit, Risk and Compliance Committee at the St Kilda Football Club. He is passionate about helping organisations, and particularly their leaders, get the very best out of their people.
John successfully led large and complex organisations for over twenty years.  He was the Chief Executive of VicRoads, the CEO of the Environment Protection Authority, and Executive Director of WorkSafe Victoria. He was also the Chief Executive of the National Safety Council of Australia, and held senior management roles in the Fletcher Challenge organisation.
John has extensive experience in working directly with stakeholders and communities across a multitude of issues. He is one of the public sectors most experienced communicators, having held monthly spots on commercial and ABC radio, and appearing regularly in print and television.
John holds a degree in economics, completed the Advanced Management Program at Melbourne Business School, and has undertaken post graduate research at the London School of Economics under a British Government scholarship.  He is a fellow of the Institute of Public Administration and a Graduate of the Australian Institute of Company Directors.

Australian Bicycle Summit is proudly sponsored by: