RideScore
The Safe Routes to School (RideScore) program enables our children and young people to walk, scoot and ride a bike to school more often and makes our communities safer, healthier places for everyone.
We Ride Australia and the Sunshine Coast Council, supported by the Australian Government, have launched an Australian first ride to school program – RideScore Active Schools.

RideScore Active Schools uses technology to direct message parents when their children have arrived safely at school.
The Australian first program uses:
Smart beacons to alert parents automatically when their child arrives at school
Advanced use of mapping to identify safe routes to school
App-based information and registration technology
Bicycle education, and
Encouragement awards for students who ride and scoot to school.
The program is expected to significantly boost the numbers of children scooting and riding to school
as it provides parents with peace of mind about the whereabouts of their children for the daily trip
to school, provides information on recommended routes and motivates and encourages children to
reach milestones in the number of times they ride to school.
The Australian Government supported the initiative with an investment of $224,558 as part of its national Move It AUS – Participation Grant Program. The RideScore Active Schools program also received support from the Queensland Government and Stockland.  The University of Canberra's Health Research Institute is a partner in the program and will undertake evaluation and data analysis as the program unfolds.
Fun characters to engage students in bike education and road safety
The launch event is being held at the Baringa Public School with Principal Noel Baggs welcoming parents, students, Sunshine Coast Mayor Mark Jamieson, federal Member for Fairfax Ted O'Brien MP, Sunshine Coast Councillors and other VIPs. The program will trial a comprehensive framework that includes mapping of the safe routes to school, fitting of smart tech beacons and school sensors, bicycle education and a system of rewards when students reach pre-determined numbers of trips to school by bike or scooter.
The RideScore Active Schools program will undergo a full evaluation to enable it to be rolled out more broadly in the future.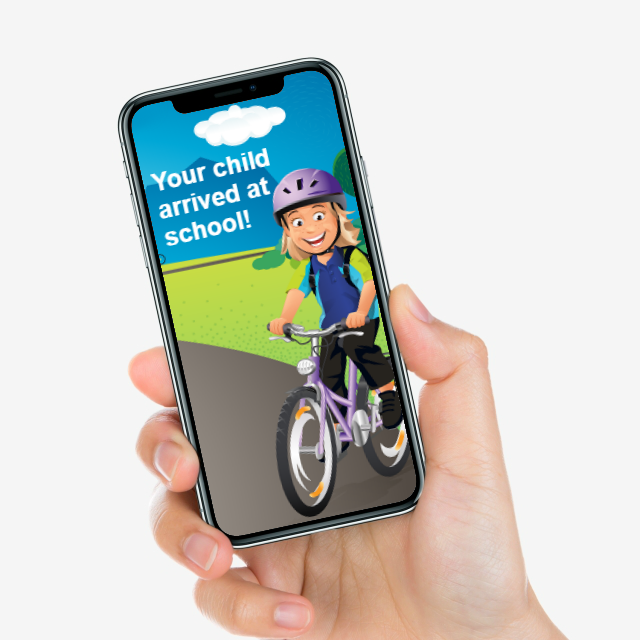 Features & benefits:
Real-time messaging tells parents when child arrives and leaves school
Trips counted to track milestones and provide incentives to students
Simplified app-based registration and information management for parents
Maps of the local safe routes to school for all students
Bicycle education
Annual program including events and rewards
Increase in student physical activity
Improved road safety awareness
Reduction in traffic congestion around schools.
To view the full media release from Thursday 21st November, please read the latest news.
Visit the RideScore website.
Visit the Australian Government's website to find out more about the Move It AUS Participation Grant.
Why RideScore? We have stopped moving!
Australian children are not physically active enough to ensure their own long-term health with nearly 71% of those aged 5 – 11 years and 91.5% of young people aged 12 – 17 years not meeting recommended levels of physical activity.
Levels of physical activity in Australia have declined dramatically in the last 30 years.
Physical activity 'habits' formed as children form the building blocks for future health throughout adolescence and adulthood.
Find out more about the history towards RideScore as a Safe Routes to School initiative. 
If you would like to see happier, healthier kids riding or walking safely to school, find out how you can do more, by visiting our Support Safe Routes to School page.