2021 Australian Infrastructure Plan
31 October 2019 | Policy & planning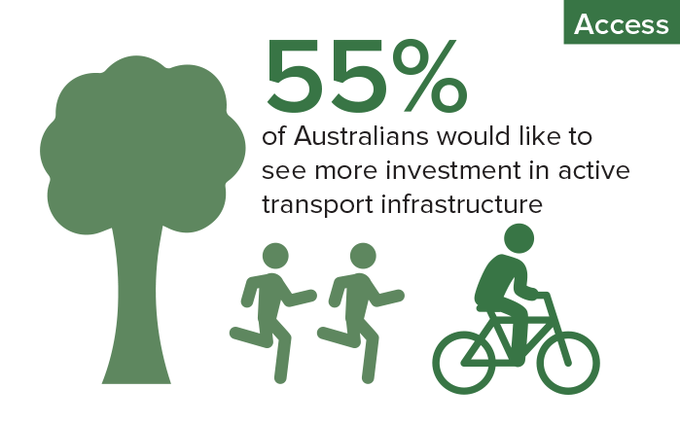 We Ride Australia will be submitting a response to the 2019 Infrastructure Audit that will assist Infrastructure Australia shape the 2021 Australian Infrastructure Plan. On behalf of our members, bicycle organisation affiliates and riders across Australia we will address the key challenges outlined in the national Infrastructure Audit, which is a considerable body of work taking the national advisory body three years to complete.
From city-wide un-interrupted bicycle networks, to incomplete crash data, the assessment of the true cost of transport infrastructure and positive provision for bicycle infrastructure we will be ensuring that sensible, sustainable transport investment is part of the submission.
Providing feedback to these reviews is a critical step in getting crucial policy and infrastructure investments on the radar of federal and state governments.
We will be working with relevant organisations to ensure our submission provides a coordinated response to cycling needs.
More information on the 2019 national Infrastructure Audit here.
[Note: image reproduced above is from Infrastructure Australia's social media post here.]