WeRide is the official LEV partner of EMOBILTY live
27 August 2023 | Announcement, Events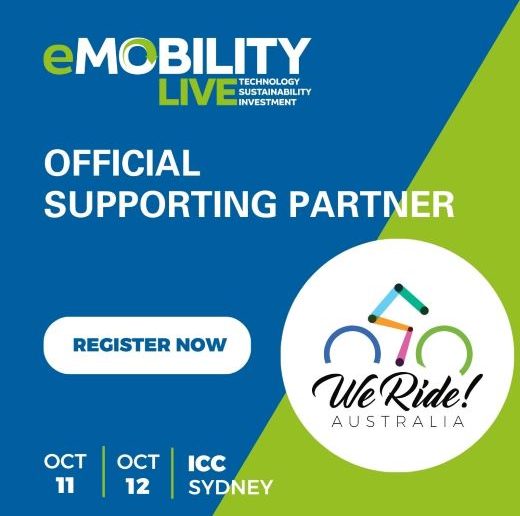 Join WeRide at eMOBILITY  live in Sydney Oct 11-12.
eMOBILITY LIVE brings together disruptors, their technology and their attitude with stakeholders across all modes and disciplines: to dialogue, to create insight and promote collaboration.
eMobility LIVE is an exciting event for professionals and enthusiasts alike who are interested in the latest trends and innovations in the mobility industry. With a diverse range of exhibitors and speakers, eMobility LIVE offers attendees the opportunity to learn about the latest technologies and strategies that are shaping the future of transportation.
Whether you're interested in electric vehicles, autonomous driving, or urban mobility solutions, eMobility LIVE has something for you. Attendees can expect to network with industry leaders, attend insightful talks, and explore cutting-edge technology demonstrations. With a strong focus on the future of mobility, eMobility LIVE is a must-attend event for anyone looking to stay ahead of the curve in this rapidly evolving industry.
Registration is free for this massive event and there will be lots of opportunities to learn about the latest tech through panel and information sessions.
Date: 11 & 12 October 2023, 9am-5pm (AEST)
Location: International Convention & Exhibition Centre. ICC Sydney.