Nominations are open for the 14th national Cycling Luminaries Awards
1 May 2018 | Events
We Ride Australia has today opened the call for nominations for the 2018 Cycling Luminaries Awards, the fourteenth occasion the national Awards have been held.
With past winners coming from as far away as remote Kimberley and Gulf communities as well as our major towns and cities, these Awards are widely recognised and valued across Australia.
Mr Peter Bourke, from We Ride Australia said "the Cycling Luminaries Awards shine the spotlight on the people, places and programs that are getting more people riding across the nation.
"The Awards have been recognising the incredible diversity of cycling programs and achievements since 2002 and we know there are many more stories to be told.
"So if you are aware of a person, group or project making a big difference for people riding a bike anywhere in the country, nominate them now for an award!"
Previous winners include a program for pupils on Goulburn Island, 300km north east of Darwin that boosted attendance at school; the Barossa Council in SA focusing on cycle tourism opportunities in the wine region; and in 2017 a special Women's Achievement Award was made based on the outstanding achievements of women nominees received.
Award winners will be announced at a Gala Dinner in Sydney at Lendlease's global Barangaroo headquarters as part of the Australian Bicycle Summit on June 20, an event that brings together industry leaders, national advocacy organisations and government decision makers.
Nominations are open to any individual, group, business, event, organisation or school that has achieved significant change and inspired or influenced others.
Cycling Luminaries Award categories
Leadership– Bike Culture – Built environment
Closing date: 5pm, Friday 1st June 2018 – nominations must be lodged by closing date.
Award details and nomination forms: www.weride.org.au.
Judging: judging will be completed by an independent panel of judges, see website for bios and details of panel members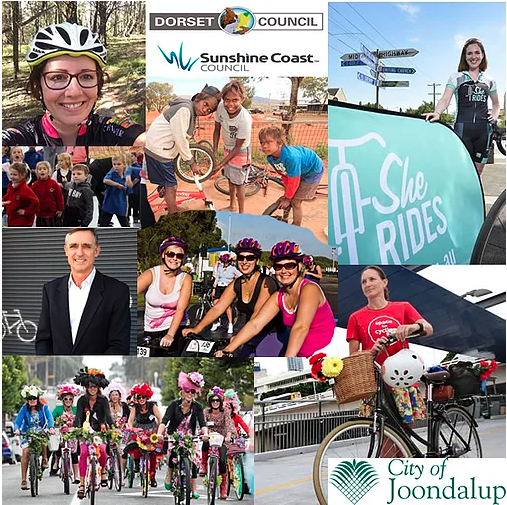 Above: 2017 finalists