Finalists announced for 14th National Cycling Luminaries Awards
13 June 2018 | Events
National finalists for We Ride Australia's 14th Cycling Luminaries Awards have been announced in the categories of Leadership, Bike Culture and Built Environment.
The finalists were selected from a pool of nominations from across Australia that included the people, places and programs that are making Australia a better place to ride a bicycle.
The 2018 Awards will be announced in Sydney at a gala Dinner on 20 June as part of the Australian Bicycle Summit partnered by Transport for NSW and hosted in the spectacular Lendlease Barangaroo Level 14 in the presence of invited VIPs and guests from across Australia.
Five of the nine finalists are women or recognise women within their organisations, two are regional organisations building engagement with their regions and two more recognise local Council efforts to build better places in partnership with switched-on developers and others. They are:
Leadership Award
Tim Coen – Deputy Chair, Rail Trails for NSW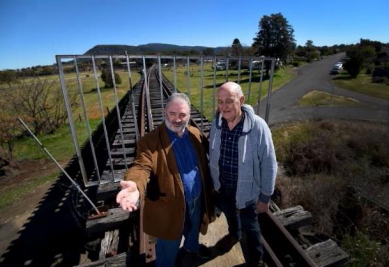 Tim Coen has been the driving force to achieve the development of rail trails in NSW.
In a political climate that can at best be described as 'hostile', the determination and perseverance of Tim and those around him have achieved at first small steps, which are now becoming more substantial creating the platform for future developments.
http://www.railtrailsnsw.com.au/
Tina McCarthy – Wheel Women Cycling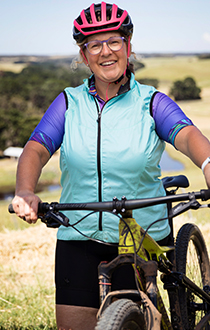 Founder of Wheel Women Cycling, Tina established the concept in 2012 after finding that there were limited opportunities for recreational female cyclists to build confidence in the male dominated world of cycling.
She is committed to empowering all women to ride and she has been a power house not just in the women's cycling scene in Melbourne, but throughout all Australia. She has developed a reputation of authenticity, honesty and realistic role modelling for female recreational cyclists of all shapes, sizes and ages.
LINK:https://www.wheelwomenaustralia.com/
Nicola Rutzou – womenwhocycle.com
Nicola's decision to start road cycling nearly 10 years changed her life and she found confidence, fitness, new friends and a real purpose. Not long after she decided it was her personal mission to encourage other women to join her.
Her contribution has been recognised through the popular blog, Womenwhocycle.com, making Women's 'come 'n' try racing a success as a member of the Cycling NSW Women's Commission and organising women's rides as her local club's Women's Coordinator.
LINK: http://womenwhocycle.com/
Built Environment Award
Maydena Bike Park, Tasmania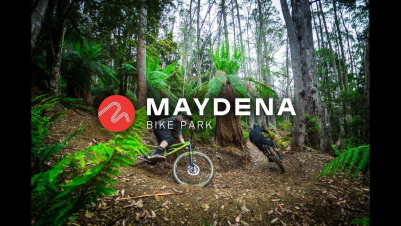 The Maydena Bike Park is a gravity-focused mountain bike park in Tasmania's stunning Derwent Valley.
Tasmania's newest mountain bike park offers 34 World-class trails for everyone, from families through to elite riders. The development has repeated the experience of other successful MTB destinations with a doubling of the town of Maydena's population on holiday weekends, increasing property prices and an economic boom transforming the fortunes of another regionally depressed local economy.
LINK: https://www.maydenabikepark.com/home/
Aura – Stockland
The approach to the planning and delivery of cycle infrastructure at Aura is unique and has set a new benchmark for large scale master planned communities. The urban design of the Aura master plan is centered around the delivery of the veloway network to increase the appeal of cycling as a sustainable transport mode.
This collective vision of Stockland, the Sunshine Coast Council and Economic Development Queensland has been developed over the past 4 years with standards and designs to integrate cycle city infrastructure into the overall planning and design for Aura and also its first suburb Baringa.
LINK: https://www.stockland.com.au/residential/qld/aura  
Kadina to Wallaroo Rail Trail SA
The Kadina to Wallaroo Rail Trail is a cycling and walking path built on the historic rail corridor in South Australia's Copper Coast. Copper Coast Council and Northern Yorke Peninsula Rotary Club worked closely together to develop and implement the trail that follows the same path the original rail line took from 1860 until it ceased operating.
The trail has become a popular destination for both serious and recreational cyclists and very popular with families and visitors to the Copper Coast area as it provides a safe traffic free route for specific use of cyclists, walkers and runners.
LINK: https://www.facebook.com/Rail-Trail-Copper-Coast-1802176806740348/
Bike Culture Award
Bike Bendigo
Bike Bendigo is growing and celebrating everyday cycling culture through many events and programs including Bike Palooza Bendigo and Project underpass. The 2017 calendar featuring more than 170 rides, events and programs including the Filmed by Bike film festival & a Future Movers Forum to bring road users together in positive road safety dialogue.
LINK: http://www.bikebendigo.com/
Gear Up Girl
Gear Up Girl was founded in 2008 and is the largest women's community bicycle ride. It provides opportunities for women to experience the pleasure of riding a bicycle and shows them where the best bike paths and routes are in a safe and encouraging event environment, so they can revisit them whenever they want!
Women are only 26% percent of riders in NSW a statistic Bicycle NSW wants to drastically shake up through Gear Up Girl. In 2017, the ride attracted almost 1200 women.
LINK: http://www.gearupgirl.com.au/
RideScore Sunshine Coast
Sunshine Coast Council has embraced technology to develop an innovative tool to encourage students to cycle to school. RideScore is the first program of its type in Australia to record student cycle trips and provide real-time information to parents.
The technology means that an email notification is sent to the parent when the student arrives at and departs from school. Students accumulate points for cycling to school that can be redeemed for prizes. RideScore provides peace of mind for parents of children who cycle to and from school.
LINK: https://invest.sunshinecoast.qld.gov.au/sitecore/content/Global-Content/News/Media-News/Australian-first-RideScore-trial-rolls-into-Sunshine-Coast-230318