2019 Summit update
11 April 2019 | Events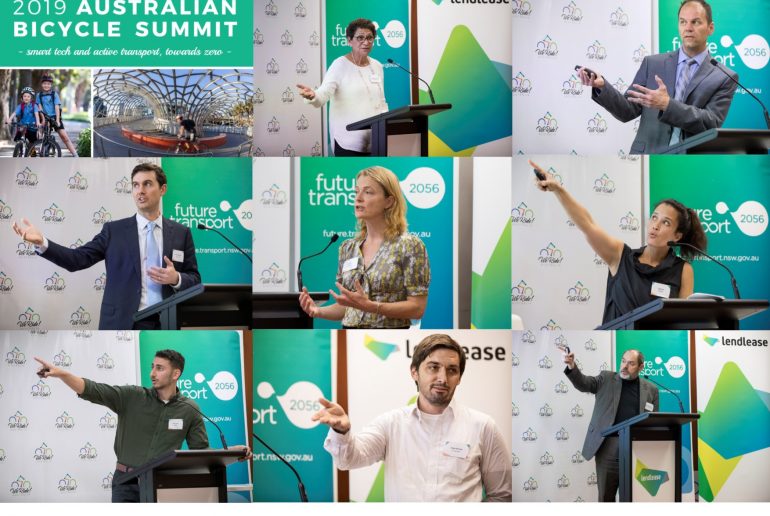 A fabulous program is on offer at the 2019 Summit!
Last year's speakers are all pointing to one thing – how great the 2019 Summit program is!! Don't miss it!
The 2019 Australian Bicycle Summit will be the biggest yet and we have the best program ever!
Our International Key Note Tim Papandreou kicks us off with a global overview of the impact of technology before an entire session is devoted to active school travel. A broad overview of what works and doesn't in Australia as well as the outcomes achieved.
Lunch signals a switch to the many changes on our doorstep due to technological innovation and new mobility. Safety impacts, shared mobility and the sharing economy – our expert speakers will present on all this and more before we engage them with a panel session that will explore our mobility and transport environment further.
After lunch, a national announcement precedes our principal Key Note Addresses from Seeing Machines CEO Ken Kroeger and WSP's Mary Haveland, who will firmly fix their sights on the future for us. Ken will talk about his global experience and cover autonomous and safety technology in the future.
Mary will bring her strategic role expertise to the evolution of the People and Place Framework and the need to focus advocacy to take advantage of this major shift in transport policy into the future.
Following the traditional Summit wrap session and national bicycle organisation roundtable statement, we are looking forward to the Awards Gala Dinner a bit later. The announcements of the winners of this years Cycling Luminaries Awards will be made we'll hear from our special VIP representing the Government and TAC and our Dinner Speaker, Chris Isles.
No 'sacred cow' will be spared by our Key Note Speakers!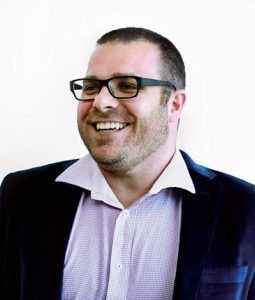 The Gala Awards Dinner speaker Chris Isles promises that no 'sacred cow' will be spared in his dinner speech at our Awards night!
Chris is renowned for his ability to think outside the square, even if that involves a significant provocation of the 'established order' in the way we think about our streets and communities.
BIO:
Chris is a Director and the National Planning Leader of Place Design Group. With over 15 years' experience in the planning and development industry. Chris was awarded the Queensland and Australian Planner of the Year Award by the Planning Institute of Australia in 2014 and 2015 respectively. [read more]
Another Summit speaker, Sgt Brett Barnes, is also known for thinking outside the square in order to get our kids active again – his believes in the value of dirt, jumps and 'berms', before concrete paths which will sound heretical to some! The Summit promises a very interesting program for all.
BIO:
Brett has been in the NSW Police Force since 1992 and in his current role as State Coordinator/Sgt of the NSW Police Force Bicycle Training & Coordination Unit, he has been responsible for training up to 120 Officers every year for bicycle patrol duties.
Parallel to his Policing career and something he has been doing for much longer is riding a bike! His expertise and knowledge in all forms of the sport has led to his work designing, building and advocating for dirt bike tracks and pump tracks – everything from backyard to Olympic facilities. [read more]