2022 Australian Cycling Luminaries Awards – finalists announced
31 October 2022 | Announcement
People, Places and Programs create the environment, the attitudes and the vision that makes cycling both the opportunity and the solution.
Finalists for the 18th Australian Cycling luminaries Awards were announced today.
The awards celebrate the leadership and visions from across Australia that creates the environment that gets people riding.
With over 40 high calibre nominations the quality of the finalists highlights the investment, passion and commitment that is being shown across Australia, from local on the ground projects to multimillion dollar investments in bicycle infrastructure.
The finalists and winners have been selected by an independent panel consisting of 4 experts from the bicycle, government, health and transport sectors.
Award winners will be announced at a Gala Dinner at Randwick Racecourse in Sydney as part of the Australian Micro-mobility Conference on November 25, an event that brings together industry leaders, national advocacy organisations and government decision makers.
Tickets for the conference and dinner can be purchased at Micromobility Conference | Book Tickets Online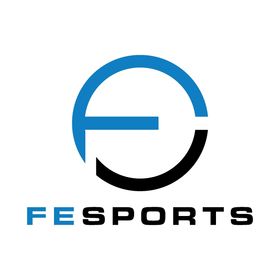 The award short listed finalists are:
Leadership Award
Marie Lawton: Marie Lawton has led the vision of having a 135 km rail trail traversing the whole of the Northern Rivers region since its inception, winning over the many communities along the way. The Northern Rivers Rail Trail opens in 2023 and this nomination recognises Marie's tireless leadership, tenacity and hard work.
Duncan Murray: The formation of Auscycling would not have been possible without the vision and drive of Duncan Murray. Pursuing the vision of making Australia a nation of bike riders, Duncan led the transformation of all competitive cycling disciplines from around the country for five years, finally bringing its 52,000 members together as AusCycling in 2021.
Sam Reich: Sam is an inspiring advocate for cycling, walking and active mobility, both in his hometown of Newcastle and nationally. Whether advocating for pop-up cycleways during the pandemic or bringing Australian Walking and Cycling Conference to Newcastle in 2020, Sam is a great example of how to bring everyone along for the ride!
The Hon Rita Saffioti MP: As Western Australia's Minister for Transport, Ms Safiotti has been responsible for record investment in cycling in the state. A stunning $347 million announcement in the budget just last month includes $157 million for the Causeway Bridge, $62 million for Principal Shared Paths and much more.
The Hon Rob Stokes MP: The 2021 appointment of Rob Stokes as NSW Minister for Active Transport marked a monumental advance in cycling leadership within Australia.Under this new portfolio, Minister Stokes has embraced, promoted, and advanced cycling as a strategic priority for NSW. He has demonstrated bold leadership in setting increasingly ambitious targets to improve cycling safety and, in turn, increase participation that lays the foundations to make cycling a genuine transport option in NSW.
Bike Culture Award
Amy Gillett Foundation – A Metre matters: The Amy Gillett Foundation (AGF) has been working to achieve minimum passing distance laws in all States and Territories throughout Australia for the past decade. In 2021, Victoria introduced the law, representing a significant milestone for AGF and bike culture nationally.
See change and Switched on cycles – ACT bike library: The Canberra E-Bike Library has operated for two years with the aim of encouraging uptake of e-bikes in Canberra. Offering electric, cargo and trike models for free loans, their success has resulted in an extension of funding through to 2024.
Bike SA Bikes Palya: Palya means "great" in Pitjantjatjara. Bikes are Great. Bikes Palya translates the excitement of cycling into learning opportunities for Aboriginal and isolated youth in the APY Lands. Bikes Palya drives attendance and encourages pride, responsibility and health with typically hard-to-reach youth through the power of bikes.
Belinda Morton – Galiwin'ku bicycle program: The formation of a mothers cycling group to improve health and fitness has transformed cycling culture in Galiwin'ku (Elcho Island). Verity Burarrwanga hadn't ridden a bike since childhood and was nervous but describes the experience as bringing pride, energy and joy to her life, to the children and the wider community. Cycling has become an important and joyful part of island life.
WA Department of Transport: In a city built for cars, challenging the transport paradigm to encourage walking and cycling to school is a monumental task. The Your Move program has been leading a cultural revolution within the education sector in WA. Getting more children and their families moving.
Built Environment Award
Cooks River – Canterbury Bankstown: The Cooks River, Bay to Bay Shared Pathway – is a 29km active transport link in the inner west of Sydney from Settlers Park in Ryde along the Cooks River to Botany Bay.Recent upgrades provide significant safety, experience and usability benefits for all user groups. We done to City of Canterbury, Ryde, Canada Bay, Strathfield and Bayside!
Dirtz – Geoff Cartwright: Since 1998 Geoff has been responsible for building more than 230 facilities across Australia and Asia. Having built BMX race tracks, Jump parks and Pumptracks in every corner of Australia, Geoff really is the silent achiever of the cycling world in Australia.
Pop up lanes – City of Sydney: In response to the increased demand for safe connected bicycle infrastructure during the Covid pandemic, The City of Sydney and the NSW Government created new spaces for people riding to allow for safer travel between workplaces, schools, health care and the city centre.This program included the design and implementation of the 6 new pop-up cycleways, connecting people and places.
Awards key facts:
The 18th Australian Cycling Luminaries Awards are organised in conjunction with the 2022 Australian Bicycle Summit by We Ride Australia a charitable NFP national advocacy foundation.
Peter Bourke 0438 871 271 peter@weride.org.au
Major Partner – the 2022 Australian Cycling Luminaries Awards are proudly supported by Steadyrack